Why worry about store-bought valentine cards, that never have enough in one box! Use this free maze Valentine Card printable to challenge the kids and save yourself time.
Are you a Teacher or a parent, and looking to add a challenge this Valentine's Day? Let's make this a whole lot easier for you!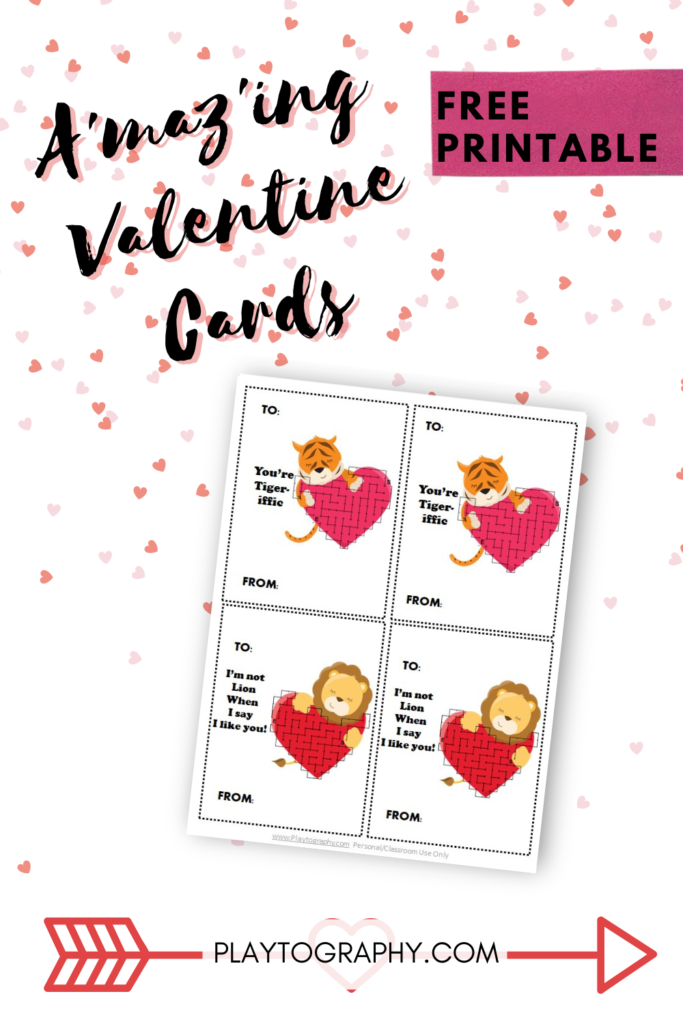 Here's are two mazes in each Valentine Card, one of a tiger, and one with the Lion, both mazes are different. Perfect for a teacher to hand out to a child, or for a child to give to a friend. This A'maz'ing printable will challenge a child that can be printed at home. You can print as many copies as you want! If you want to make it more special, you could add a cute valentine's pencil or even an eraser.
Remember to check your junk/spam in folder for the printable, once its downloaded
Looking for more Valentine's Crafts that you could make for your kids or friends? Check out Cupid's Heart Arrow Craft! Do you love Gnomes? Find some early childhood games at Playtography's Etsy store