If you ever are hiking in the Canadian Rockies, you might be wise to pack some bear spray, keep your eyes on the back of your head to be aware of the mountain lions, and watch out for the marmots, that might like to share your trail mix.
With my recent trip to Bulk Barn, I came up with a clever homemade "Oh Canada" Trail Mix, with all things red and white, with some added Canadian flair in it.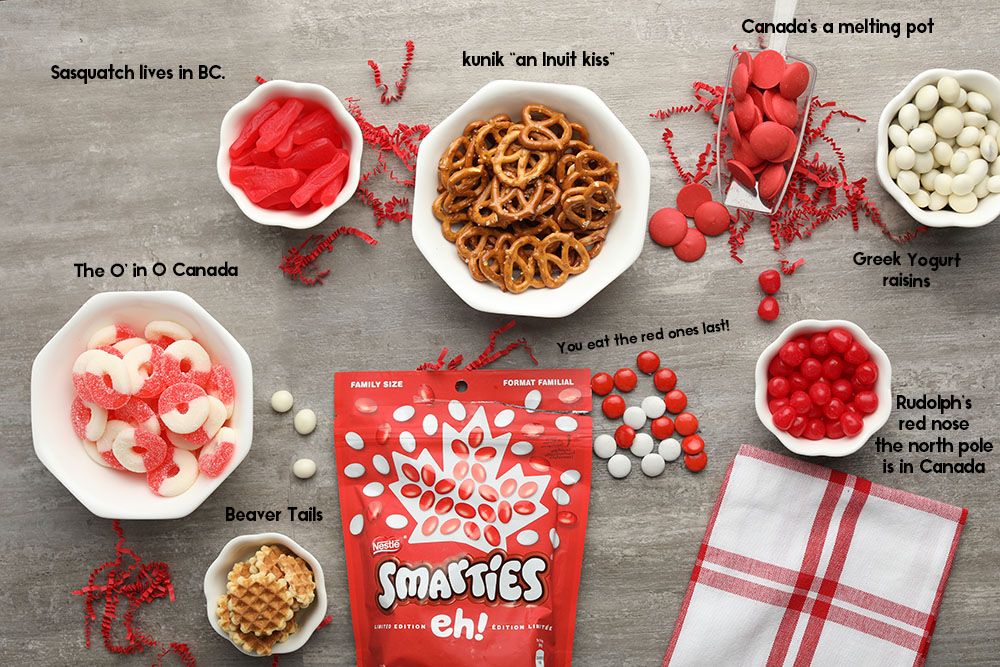 Canada is known for a being a melting pot, because we are made up with a variety of cultures. I took the red melting wafers, placed them in a double boiler over water to melt them, and then added a single red or white chocolate smartie on each pretzel; for a sweet & savory experience.
The pretzels, also reminded me of a Kunik, which is known as an Inuit kiss, which is when one pressed the tip of one noses against another nose.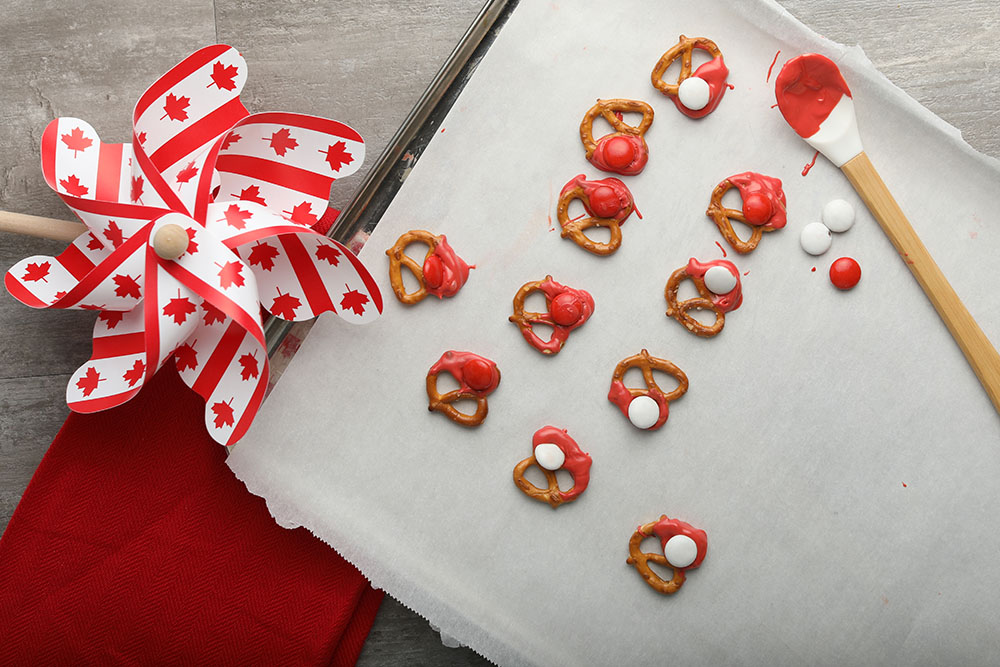 By adding Greek yogurt raisins, it is just one of the many one of the many cultures that make up the many immigrants, that call Canada their home.
Cherry Sours, are a perfect representation of a famous reindeer, whose nose shone brightly one Christmas Eve a long time ago. He is from the North Pole, and every year, Santa's helpers (also known as the Canadian Postal elves) will write back to the children. The address is Santa Claus, North Pole, H0H 0H0.
The links in this post are affiliate links. This means, if you click on the link and purchase the item, I will receive an affiliate commission at no extra cost to you. All opinions remain my own.
These are the cutest mini Waffles, which remind me of Beaver Tails, a symbol on our Canadian 5 cent coin, also known as a nickel. Beaver Tails, also are a common Canadian treat; a fried-dough pastry, made with flour to resemble the long, flat tail of a beaver. It traditional to have cinnamon sugar sprinkle on a beaver tail, with a squirt of lemon, especially if you are ice skating on the Rideau Canal in Quebec.
The two tone, gummy, O, is perfect to remind of us, of our national anthem, "O Canada". " O Canada! Our home and native land! and "Oh" I want more trail mix, to eat.
Big Foot or also known as Sasquatch, lives in British Columbia. Any chance you have seen him?
Smarties, a favourite famous brand line…"Do you eat the red ones last?" Of course! As a child, I would make it my lipstick!
Shopping List, Bulk Barn: Red Cherry sours, white/red gummy circles, greek yogurt raisins, big foot -allan candies, pretzels, mini waffles, red melting wafers. The Canadian Smarties, I found at Wal-mart. Other additions, one could also add in Swedish Berries, dried cranberries.
Hope that you enjoy making your own Oh Canada Trail mix, but please remember do not feed the bears!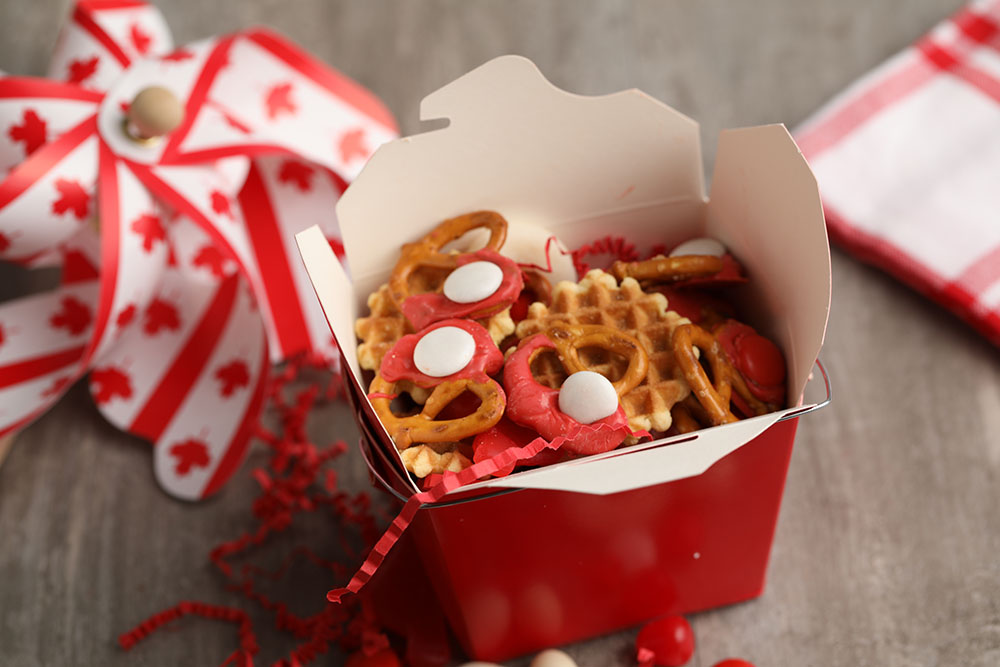 Miss Chrissy