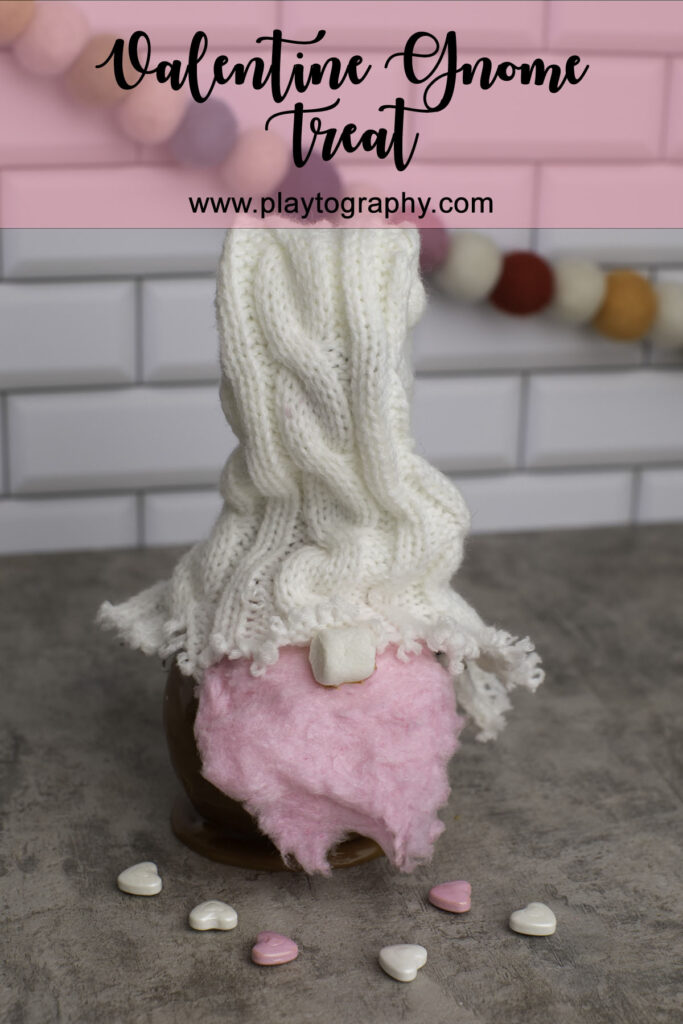 Do you like sweet and sour, just sweet, or salty & sweet? I love each combo, and crave a sweet and sour, especially if sour granny apples and caramel are involved! I usually associate caramel apples, with being a festive Halloween Treat. Growing up, there was a neighbour across the street, that made caramel apples on Halloween day, but if you weren't there at a precise time, you missed out! I missed out, too often! Anytime, I go to a fair, where there are candy or caramel apples, I can not leave without buying one.
Here are two simple caramel dip recipes, where one doesn't even have to buy the ingredients to make this delicous caramel, as it comes premade.
Let's make a Valentine Gnome Treat, a Gnome Caramel Apple!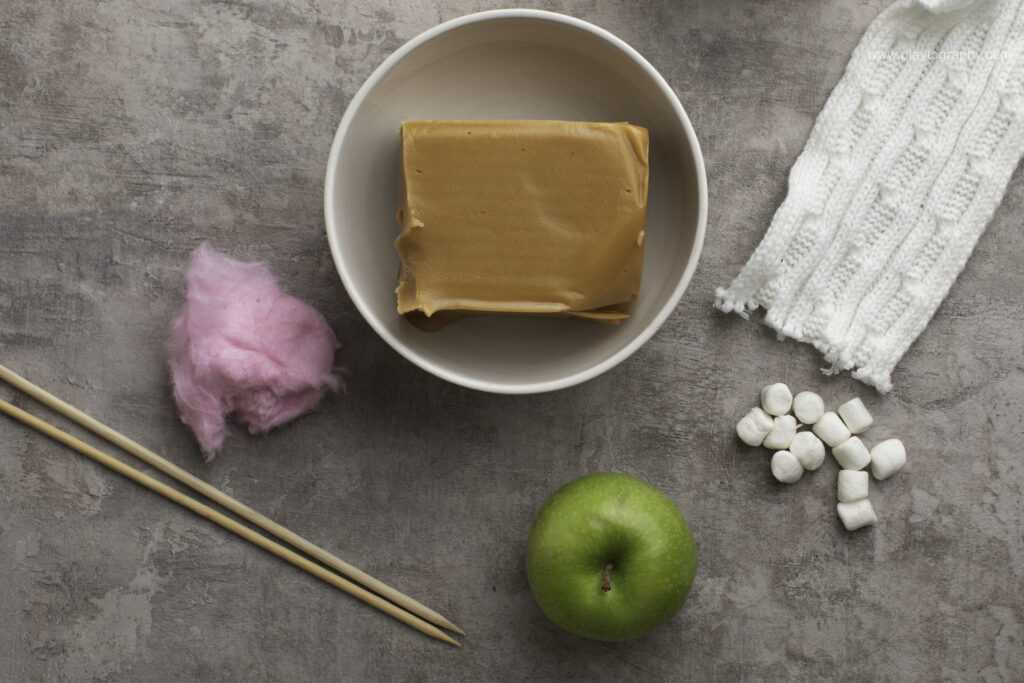 Ingredients for Valentine Gnome Caramel Apple
cotton candy
fresh, washed, take the stems out, granny smith apples or your favourite apples
Marshmallows
Skewers
cable knit fabric roll (found in the ribbon aisle) or if you are famaliar with fondant one could use these cable knit molds, or just felt.
parchment paper
cookie sheet
A 5lb loaf, can make up to about 32 dip apples, but one doesn't have to use it all in one sitting. You can cut off a chunk, and save it for some time later. I used about 2/3 of the 5 lb package. It made me 5 apples, and then I also dipped another 2 1/4 bags of synder pretzel rods. It would be quicker to pour on these thin pretzels instead though!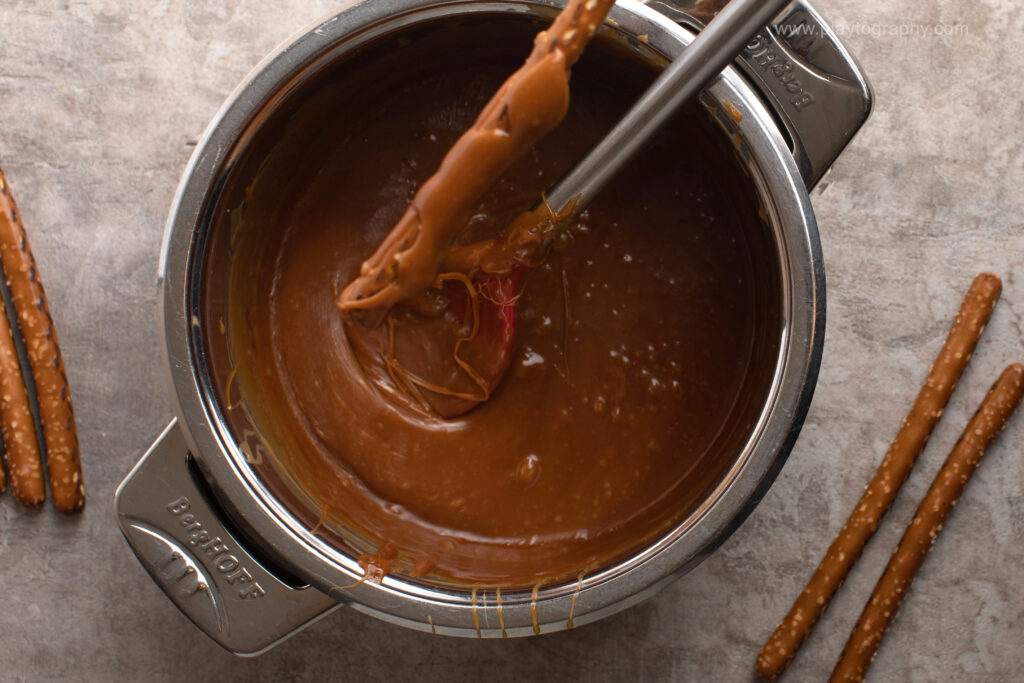 If doing apples and pretzels. I would start with the apples first, then dip the pretzels, as you might get some salt off the pretzels into the caramels.
Wash your apples, take out the stems, and then put a skewer in each apple.
Put the caramel in a pot, and let it melt over low heat. Try to not let it boil, as it will eventually make the caramel too hard. This takes about 18 minutes.
Hold the apple with the skewer, and plunge it into the melted Peters caramel to cover the apple fully. Lift up the apple, let some of the caramel drip off, and then place on a parchment paper on a cookie sheet. This caramel will dry quickly, in about 15 minutes, and doesn't stick when bagged.
Take a handful of cotton candy, the length of the apple, and rip it into the shape of a beard. You can push it directly onto the caramel, if you do it right after dipping, as the caramel will set fast! You can also just poke a hole through the top of the cotton candy, and have the skewer hold it. Only make these the day of, as the cotton candy will shrink half the size, the next day.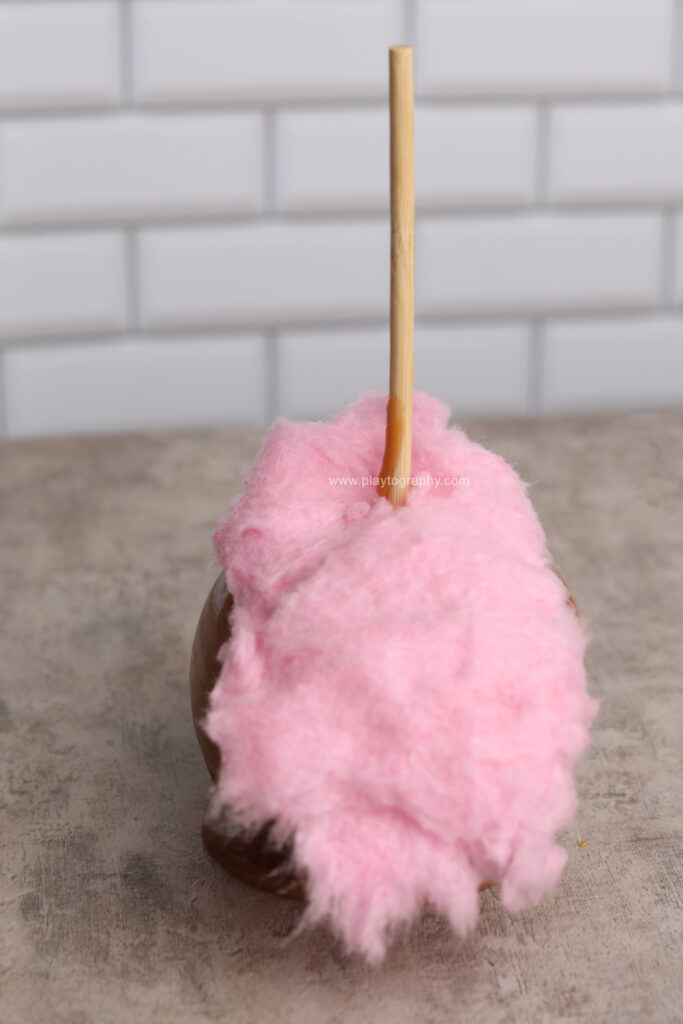 5. Take a little bit of caramel, and stick it to one marshallow, and place it up near the top of the cotton candy for the gnome nose.
6. For the no-sew hat, I cut the fabric knit roll, found in the ribbon aisle, at Michael's Craft store. I doubled the length of the skewer, with a bit to spare. I had these clips hanging around, I just folded over the knit fabric roll with insides facing each other. Clipped the edges around the sides, and then turned right side out, and placed over the skewer. One could stitch it, with a sewing machine, or a needle and thread, or tape. It doesn't have to take much to do this quick. If your children, really liked marshallows, one could take a small baggie, full of marshmallows and place inside the hat, for an extra treat!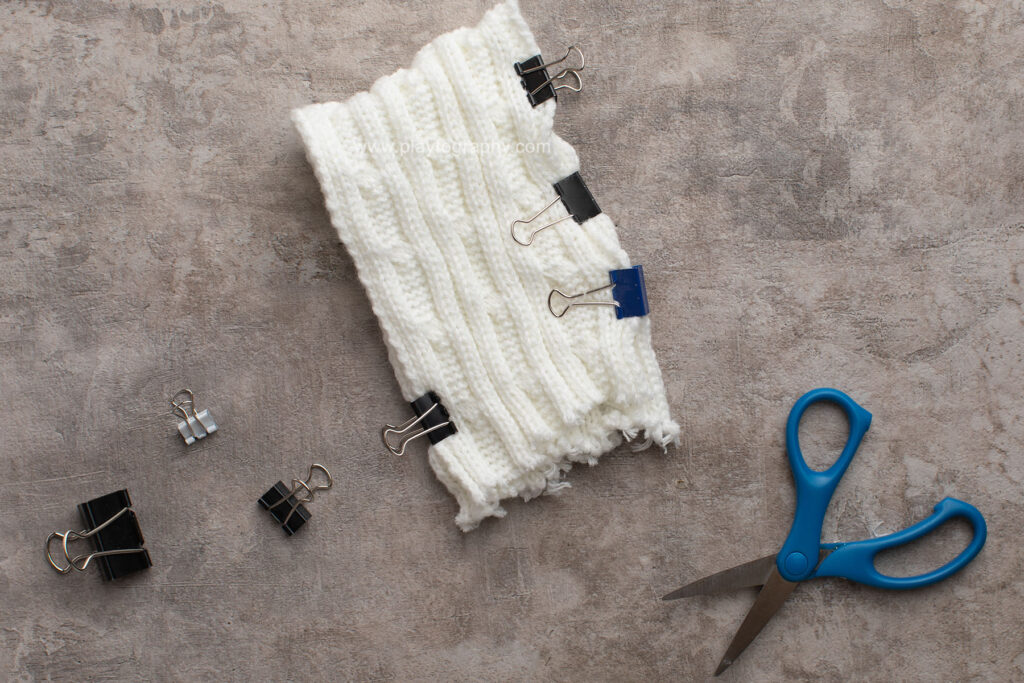 Place the cable knit hat over the skewers, with the marshmallow just below, and viola, you are done!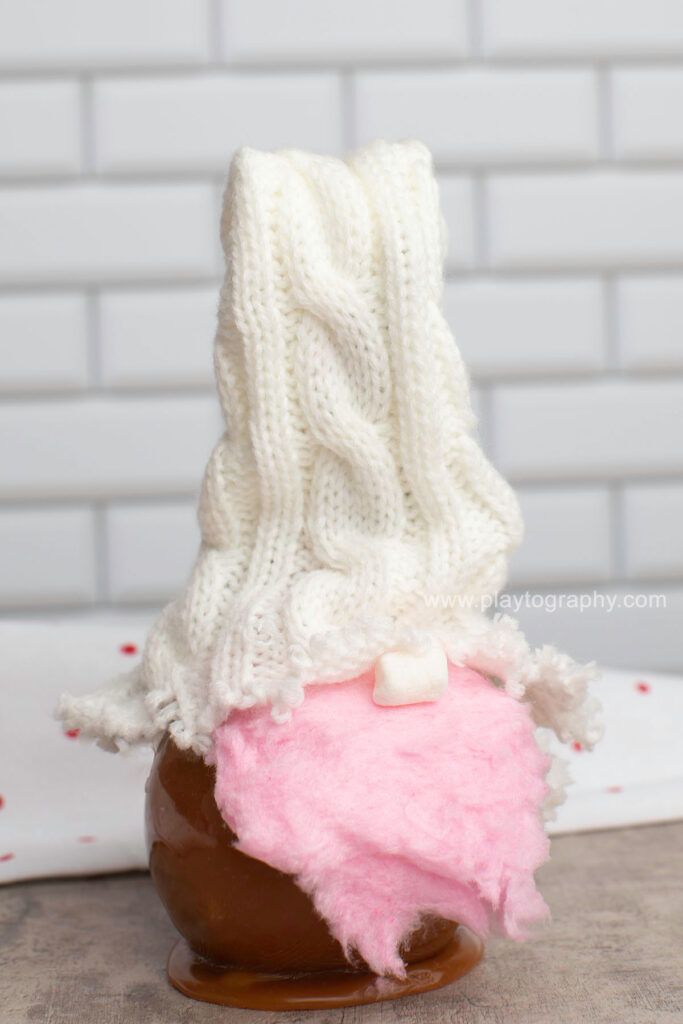 Caramel Pretzel Rods
Another great way to use the caramel is by dipping pretzel rods into it.
Skor bits, semi sweet chocolate chips, m&m's, even fun sprinkles.
Snyders Pretzel Rods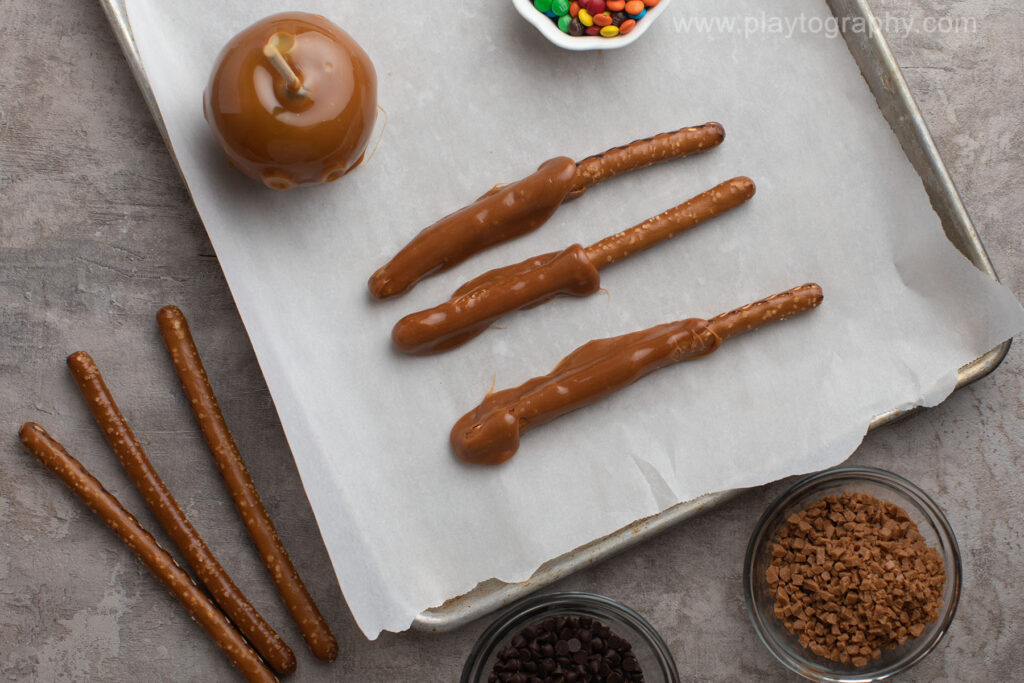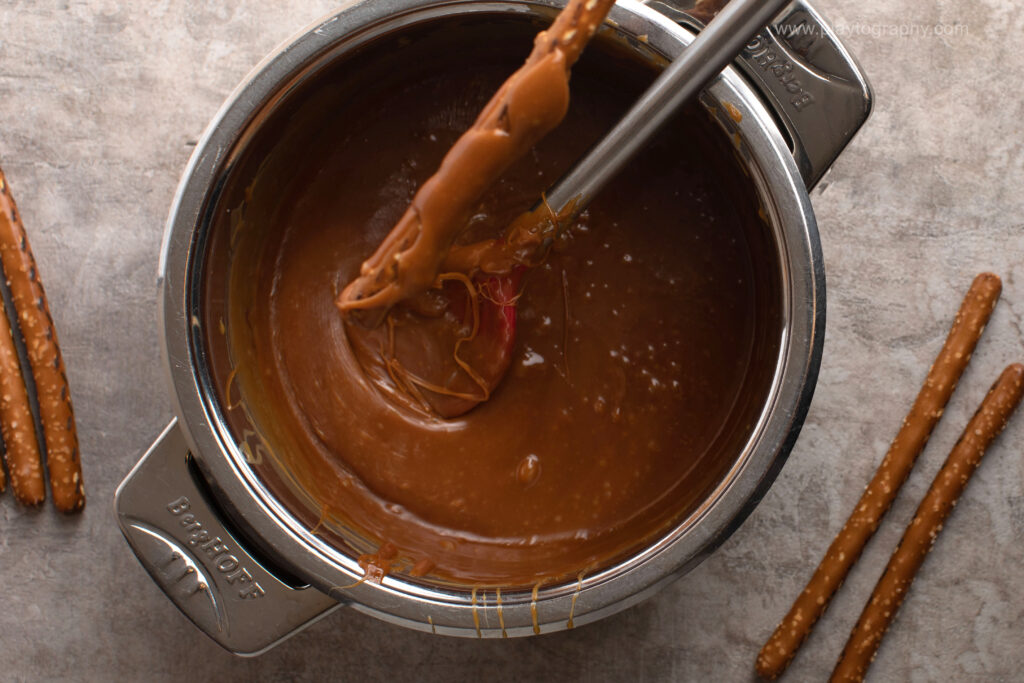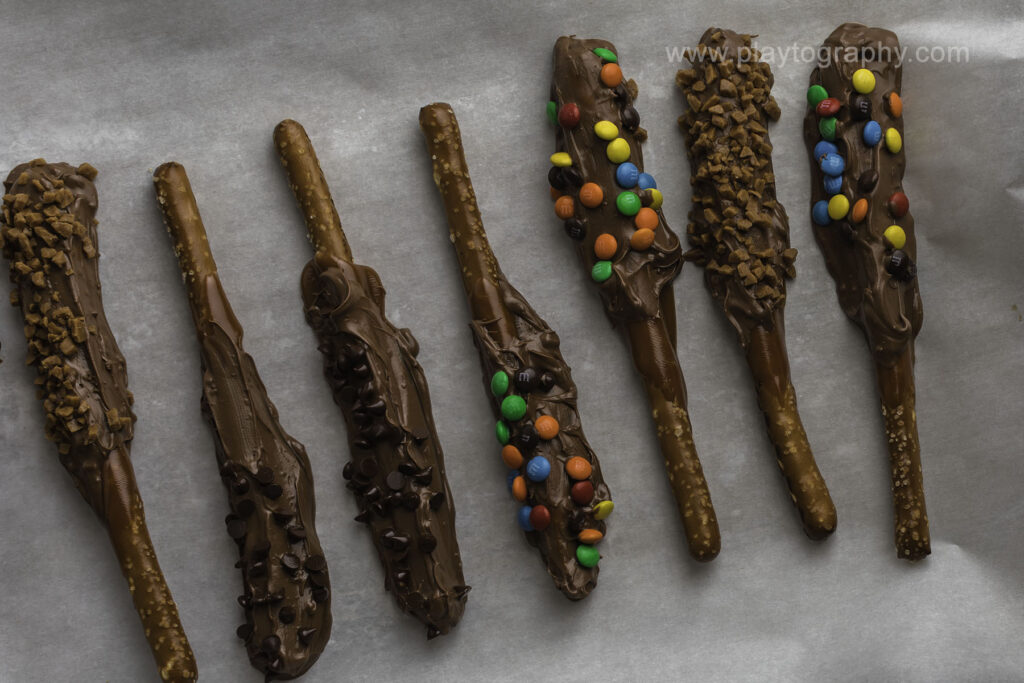 Dip the rod into the Peters caramel, and then hold the rod with the caramel up, so gravity will pull the caramel down on the rod. Place on a parchament paper to dry.
Just want caramel, leave it or add candies before it dries in 15 minutes.
If wanting to have chocolate. Melt chocolate in either a double boiler, or in the microwave, and spoon over the caramel, once the caramel is dry.
Then sprinkle, your favourite candies or themed sprinkles on the chocolate, and let dry.
Package up in either a