This printable activity of tracing isn't just a fine motor skill, can be done a variety of ways.
1) Laminated the paper, then use a washable marker, to draw over the line, and then wipe off, and start again.
3). If you don't laminate it, have the child colour over the line to the gift, and then take scissors, and cut the line to the gift.
4) How many hearts are on the red gnome? Who has more hearts on their hat?
5) Ask the child, "Which gift would you like to receive for Valentine's gift?"
Would you like this Free "A Valentine Gift like Gnome Other, Trace the Line"?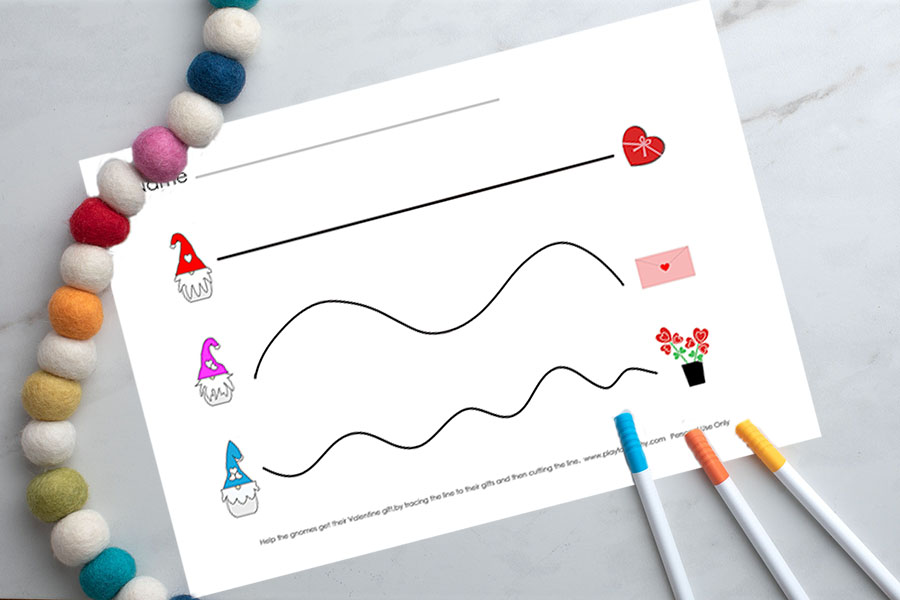 Just fill out the information below, and it will be send to your email box.
Subscribe
Powered by MailChimp