In an elementary class, as a teacher's art assistant, I heard her express her frustation to her students one day, when they didn't seem to be accomplishing much. Her question "What is the purpose of art?". With bewildered looks, a response was given, because it is fun!
"Every Child is an Artist" – Pablo Picasso
Art helps children grow in creative, emotion, physical, social and intellectual areas. Art develops their sensory perception, their hand eye coordination, and their fine more control. Especially important to strengthen arm muscles when they stand at the easel which helps to strengthen future handwriting skills. It gives children pleasure and satisfication, and they can find beauty in their work and with others. Art is a masterpiece, when a child explores it on their own terms. As a educator, I don't want to mess with their designs. I do want to capture their stories as they describe what they are doing during their creation. Children are our future, they may be the future architect of our buildings, the ability to give beauty to our city, and their future handwriting skills will be the foundation of what they will accomplish.
Pri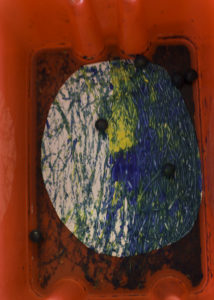 mary colours, RED, YELLOW, and BLUE are the basics of early learning, and before you know it, children are mixing 2 colours together to understand that they can created secondary colours (ORANGE, GREEN, PURPLE).
The Colour Wheel is an early learning concept, that applies to preschool children, to adults who are learning about colour composition in photography, painters, artists, interior and graphic designers, to the hobbist when the stitch and create in their quilts. Watch this video to learn how to use the colour wheel:
https://www.youtube.com/watch?v=DfKx7MjSEK0
The pantone design colour of the year will be revealed in our clothing, and colour palates. Check out what colour you will be seeing a lot more of in 2020!
The links in this post are affiliate links. This means, if you click on the link and purchase the item, I will receive an affililate commission at no extra cost to you. All opinions remain my own.
Get Lightroom Presets or Photoshop Actions from A Color Story | Desktop