A day full of green, rainbows, antics, and a quick and easy printable that can be added to a bag of colorful candy to make St. Patricks Day a sweet day to remember!
Teaching Preschool on St. Patrick's Day included sprinkling some glitter outside, adding some green food coloring to the toilet seat, and any chance I got to squirt some extra green food coloring into the toilet water, hiding gold coins behind rainbows, painting rainbows, reading lots of favorite Leprechaun books, and building traps for Leprechaun's.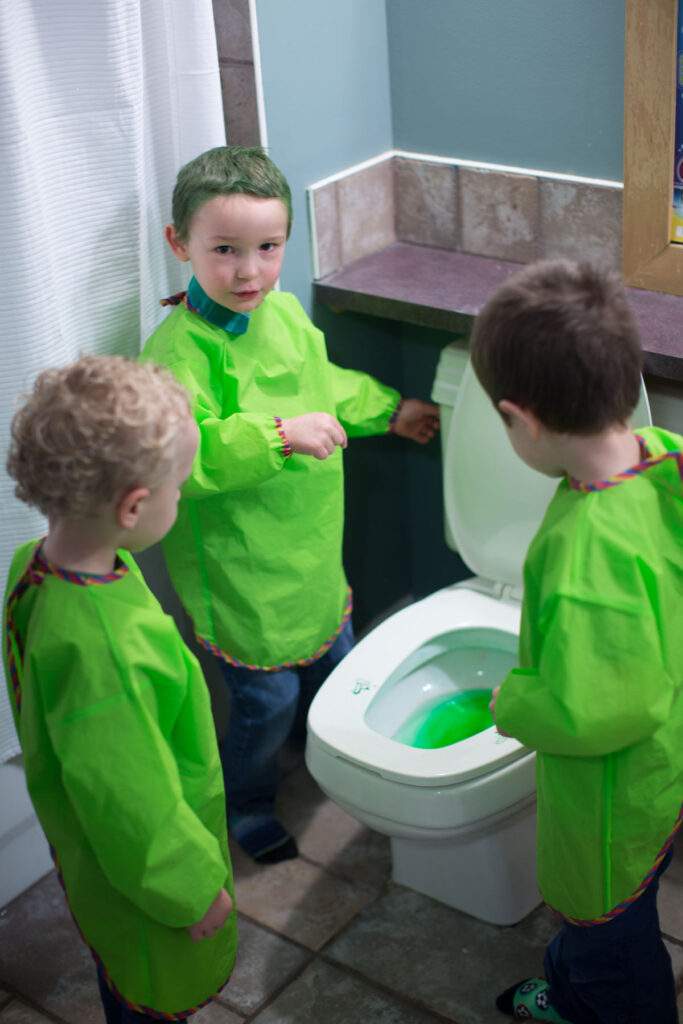 I love it when parents contribute to the theme by bringing all green fruits and vegetables for snack time!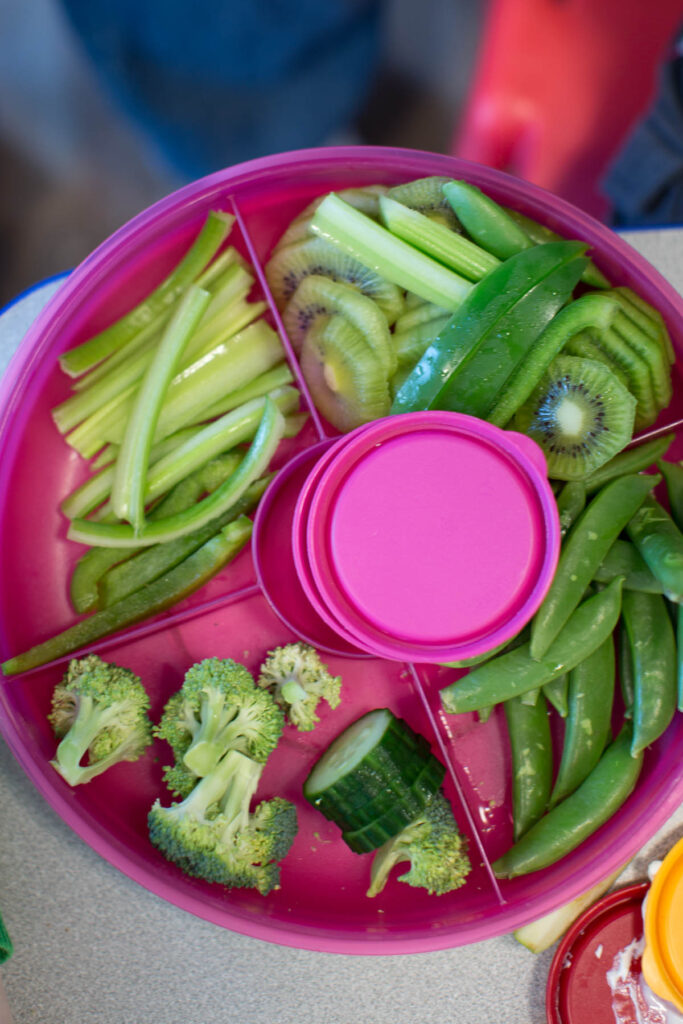 Painting rainbows is a great activity to introduce the shape of an arch, and determine what colors can be in a rainbow,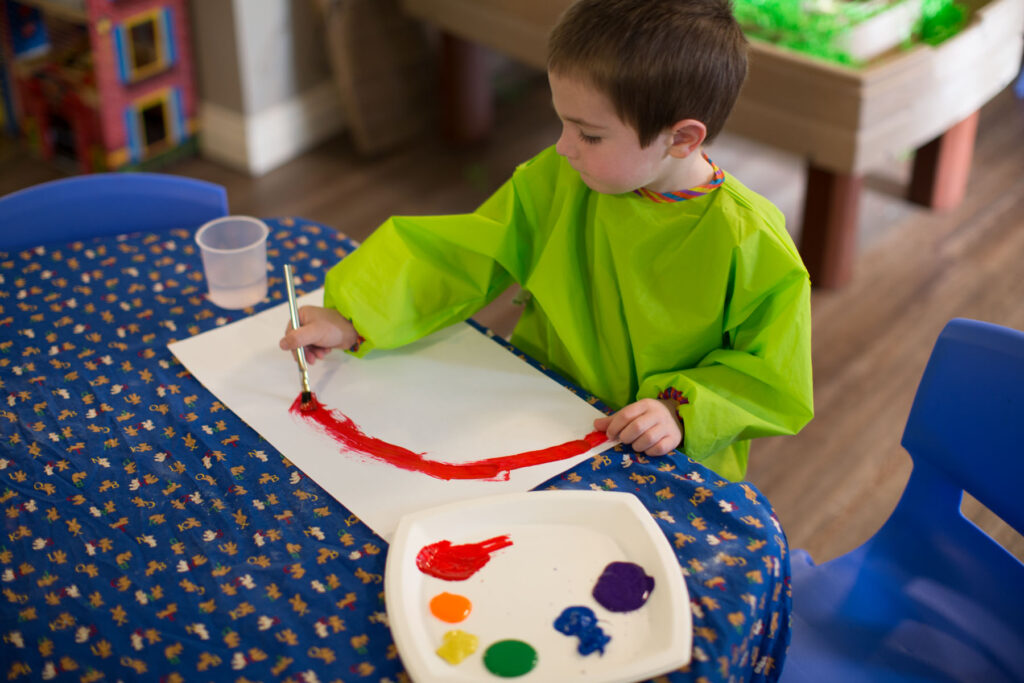 Cutting out a construction paper pot, to give a focal point of where the rainbow can go, with the emphasis of pushed paint strokes to represent the gold.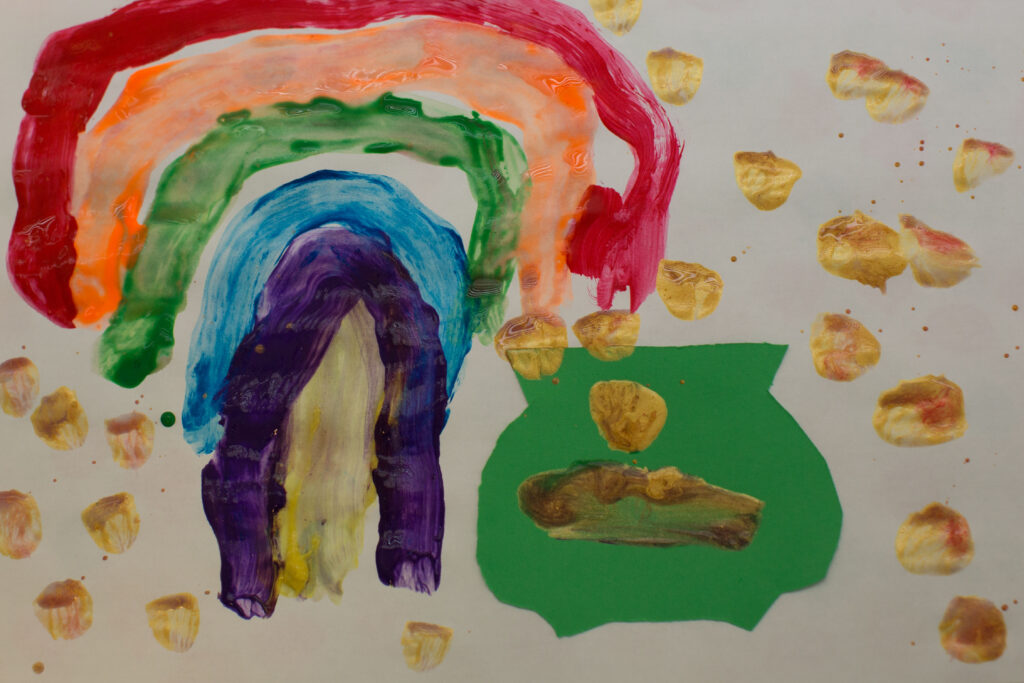 An easy game is to take green small "shot" plastic cups, add either a gold-painted rock or a small plastic cloverleaf, hide it under the cup, mix it up, and try to remember where it was. Another favorite activity was to build a leprechaun trap. Start collecting boxes, or just get smaller cupcake boxes, so they are more manageable and the kids can decorate them and color them. Then they can add some sticks and yarn, and some fake gold coins to help attract the Leprechaun.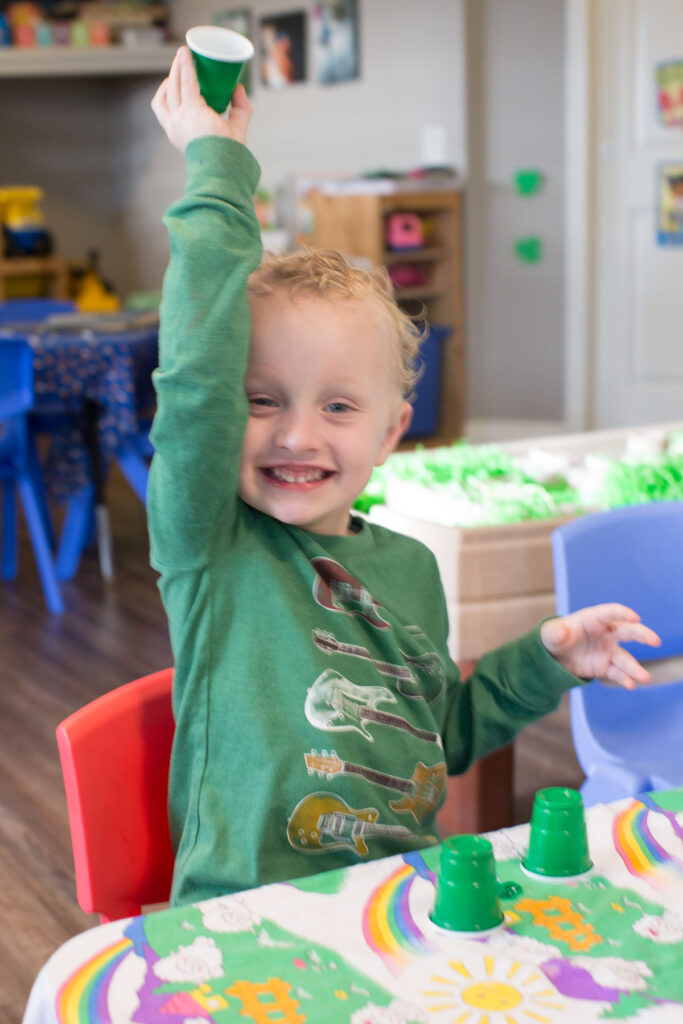 Adding rainbow tape to my backdrop, with a pot of gold (with gold painted) rocks to be discovered. (The wrinkles in the backdrop would get steamed out). It's also a great time to introduce fairies. Add in a fairy door to a wall, wooden stumps and toadstools, and fairy lights.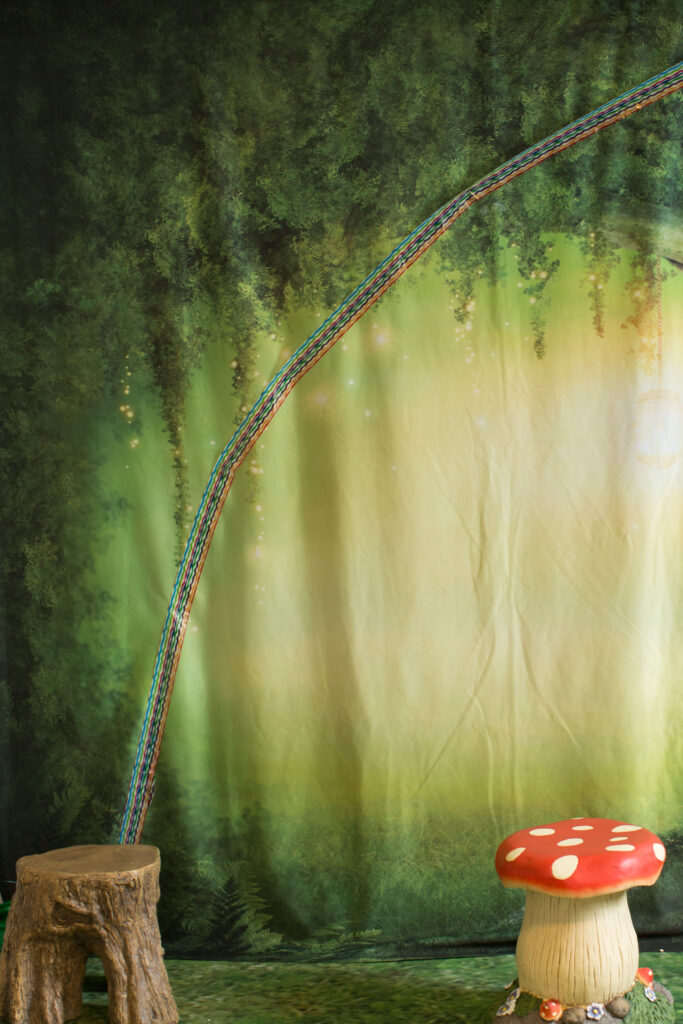 As a tasty handout, to give out, I created "Rainbow" seeds with a package of skittles.
Pin this free printable, so you'll have it when you need it!