A few simple items from the dollar store, and in just a few minutes you will have a cute green and gold candy craft to drop off to a friend, school teacher, a coach, a bus driver, a neighbor, to your child, or even a grandchild.
A quick trip to the dollar store can turn into a fun craft for your kids, and a memorable gift to give to a friend, teacher, bus driver, child, or even a grandchild, this St. Patrick's Day on March 17.
When you are at the dollar store, you need just a few things: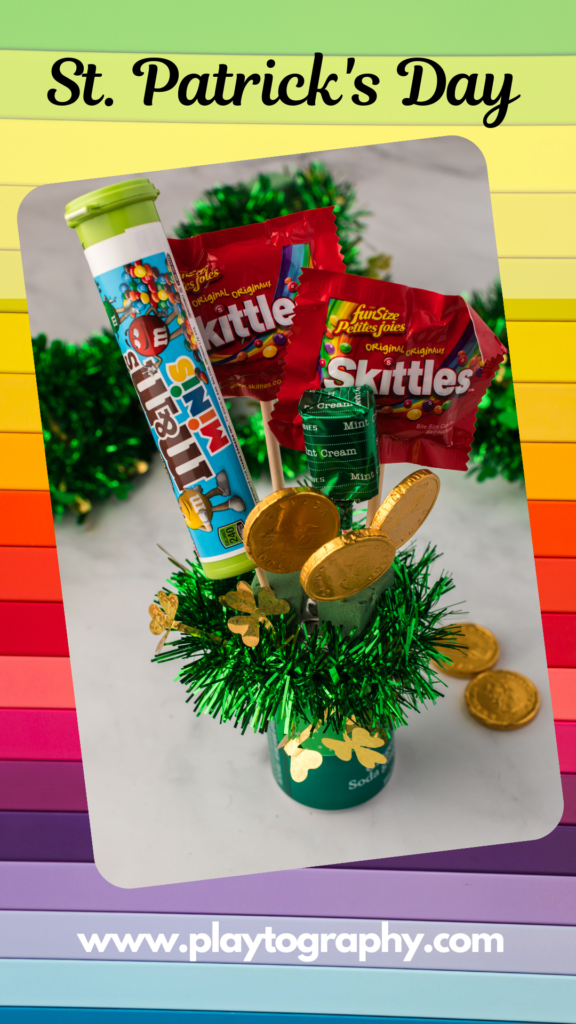 Supplies needed
Tape
Glue gun
glue gun sticks
Skewers or tooth picks
St. Patrick's Day Garland, OR green or gold curly ribbon
Floral green foam
knife
Green candy (Sees candy mint lollipops, green container of m&m )
Gold candy (chocolate gold coins, wehter's originals, mini candy bars)
Mini soda pop cans, ideally a green labeled ones (7-up, gingerale, mountain dew)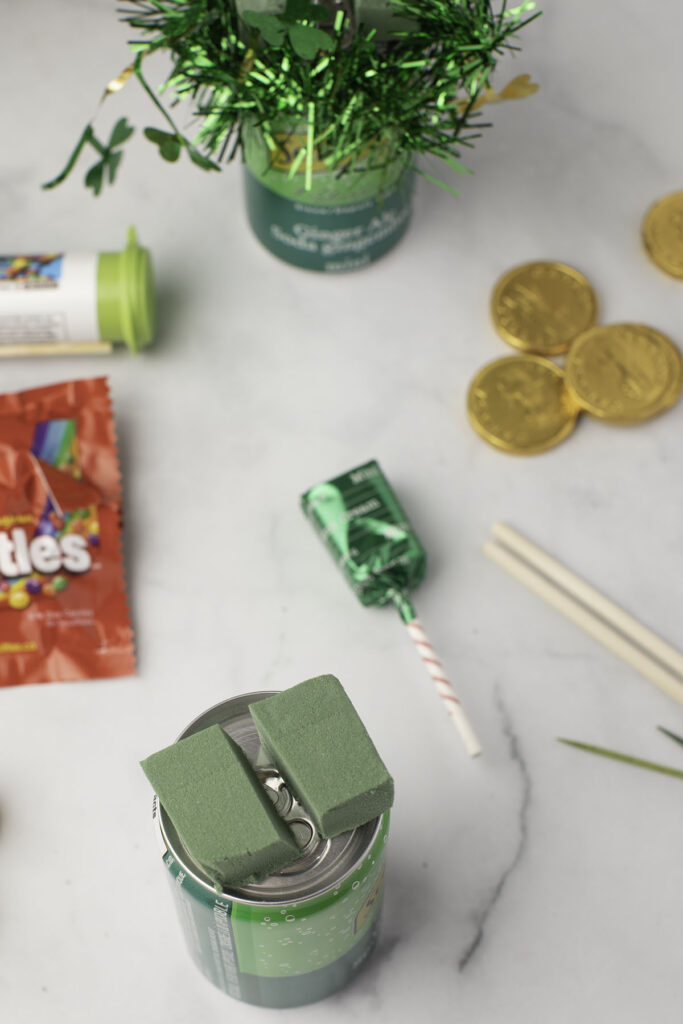 cut an inch square block out of the floral craft foam with a sharp knive such as a paring knife. Slice it in half, and hot glue on either side of the pop handle.
2. Then hot glue around the diameter of the top of the can, to glue some garland and the top of the can. If you don't want to see the foam, you can place more of the garland on top of the floral foam.
3. Next, either tape with a toothpick, or break a skewer in half, and hot glue to the back of the green or gold candy, and then poke into the green floral foam. Use tape for gold coins so you don't melt the chocolate.
4. Keep adding more candy, to fill up the empty spots.
5. Drop off to friends, family, and teachers, to bring some cheer this March 17th.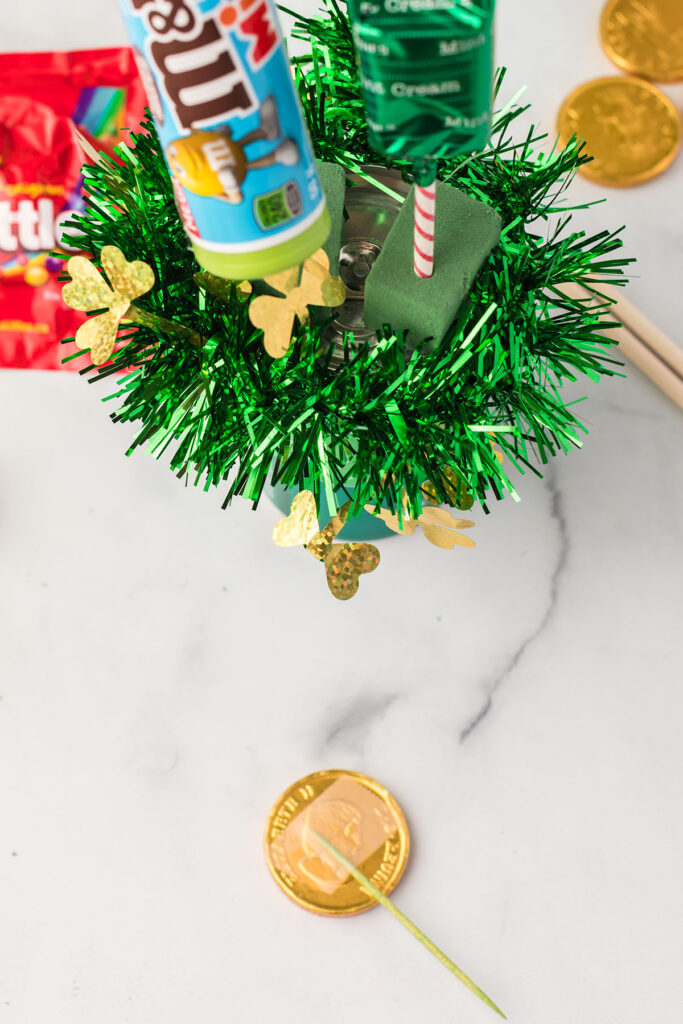 Ready to deliver, but beware the leprechauns may see the gold coins and might just try to steal them away from you!
Looking for more St. Patrick's Day Activities? Check out this post for a free printable!