It was Monday morning and the dark chocolate stash was getting thin. One bag of dark chocolate chips would soon be found, and deplete my chances of making cookies. You see, my husband, is a dark chocolate lover, and he always wants to have some dark chocolate in our home at all times! I figured this time, I would stash the cookie container for him instead, so I could distract him from finding extra chips. I created these Rich Chocolate Chocolate Cookies to sustain him before he needs to stock up his dark chocolate stash again.
Where do you hid your secret stash of chocolate goods in your house? I've heard that an empty brussel sprouts bag used as a cover, works miracles. I have yet to do that, I just keeping moving the chocolate into different hiding spots throughout the house.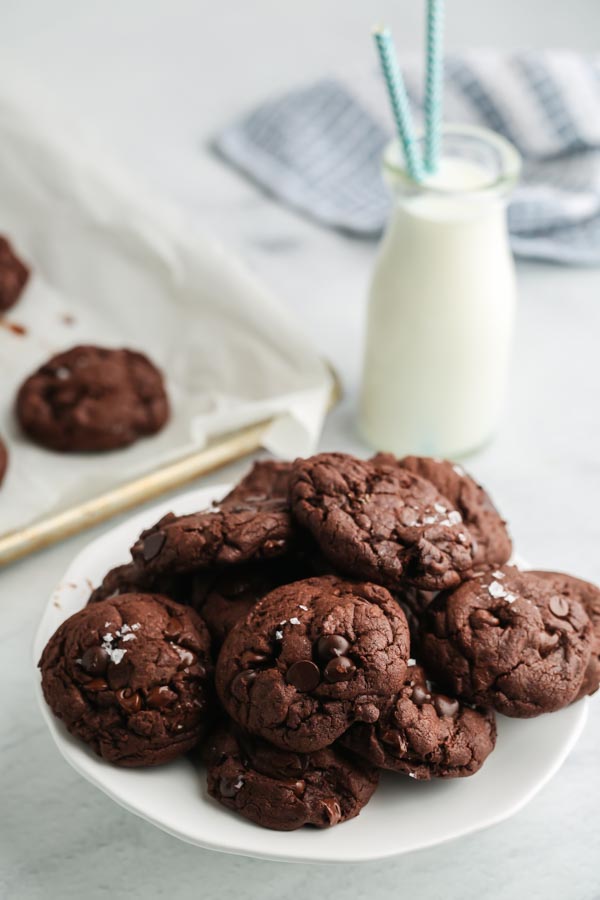 If you are looking for a rich dark chocolate cookie, this one will rank up there!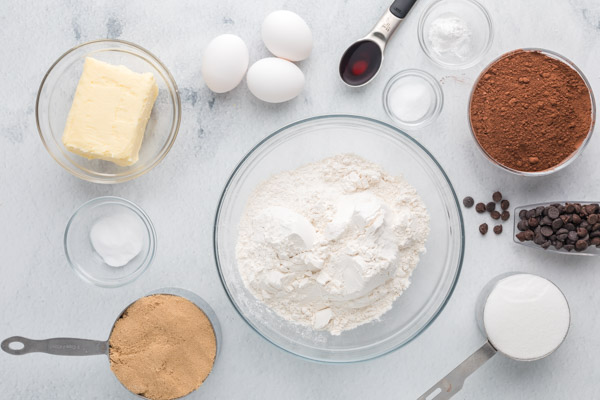 This is a recipe calls for 3 kinds of chocolate, and with a lot of the ingredients that you will find in most cookie recipes, so it shouldn't be too hard to get started.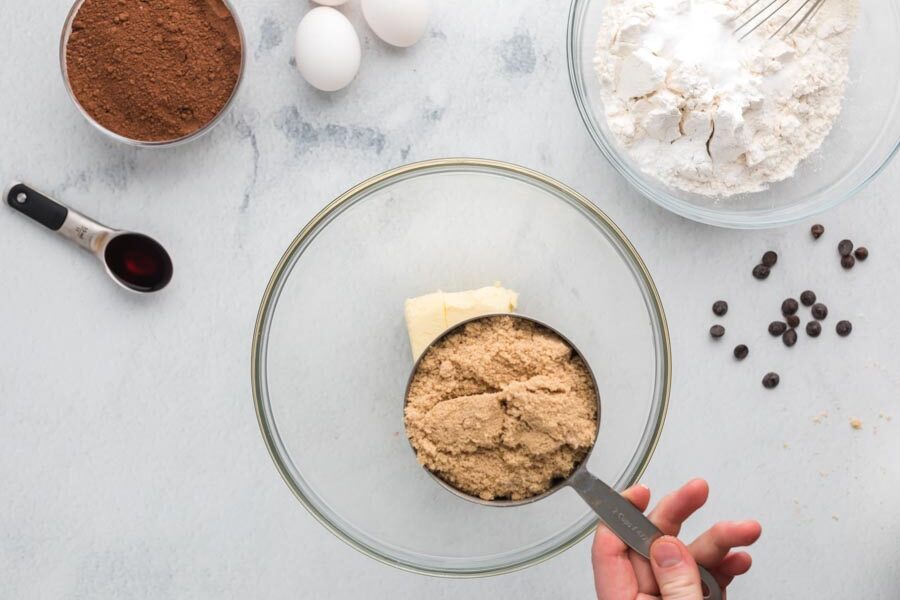 Take out the measuring cups, and a few bowls, to get started. I use a handmixer, or one could also use your stand mixer, too.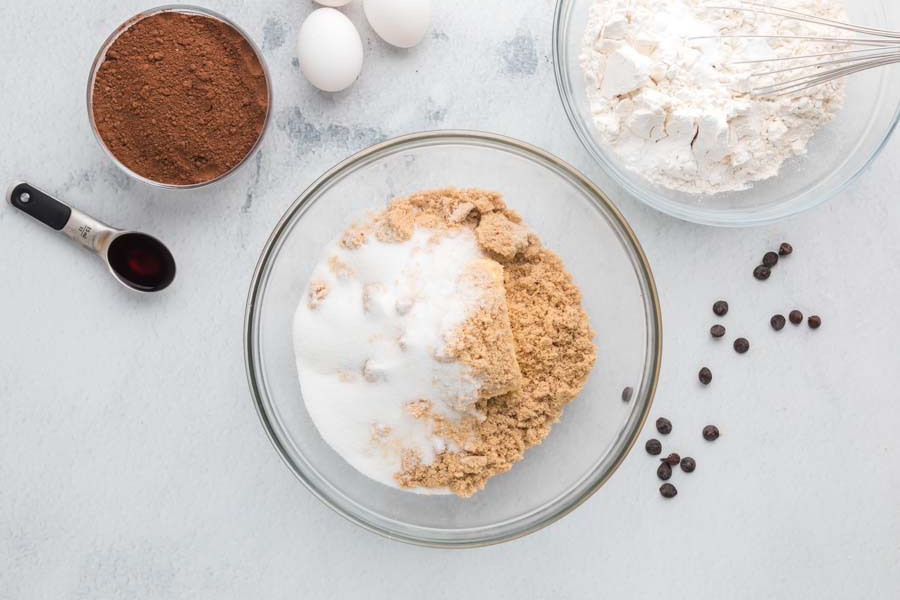 With the butter and the sugars, I find that this cookie doesn't flatten out. It gives the perfect rise, with a nice chew, but with a softness that lasts for days, if the cookies even last that long!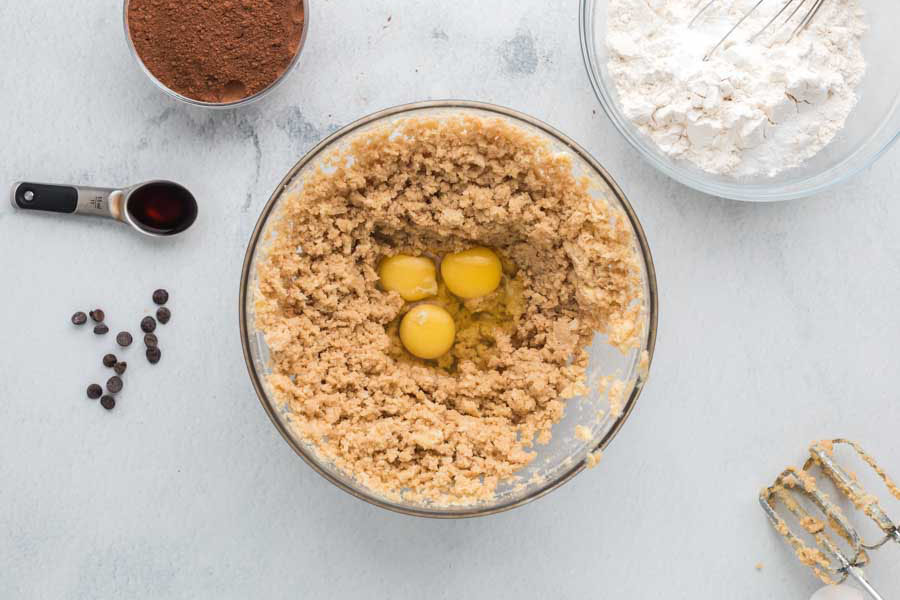 I do use salted butter, and sea salt, to have the taste buds tingle, and to bring out the richness of the chocolate flavours.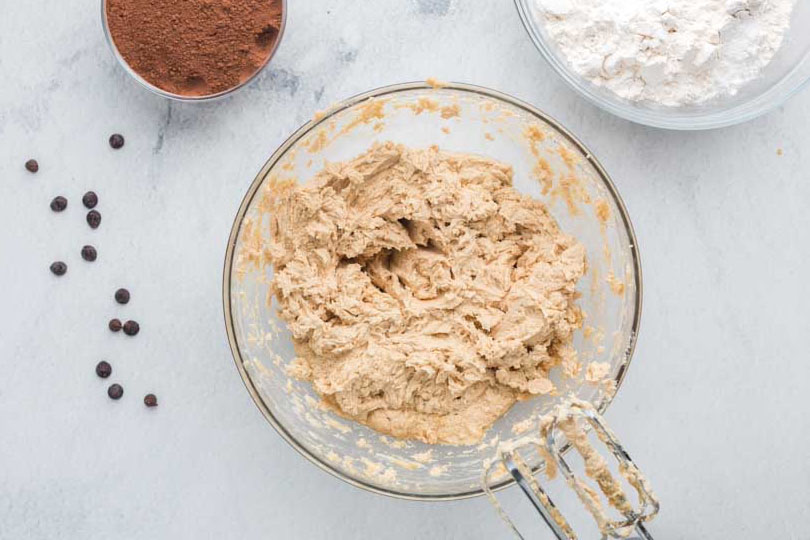 If I don't use a deep enough bowl with my handmixer, my dog, Aspen is delighted to find some creamy sugary butter to lick up. The chocolate though, I know is a big no no for dogs, so one has to be very careful to not share with them!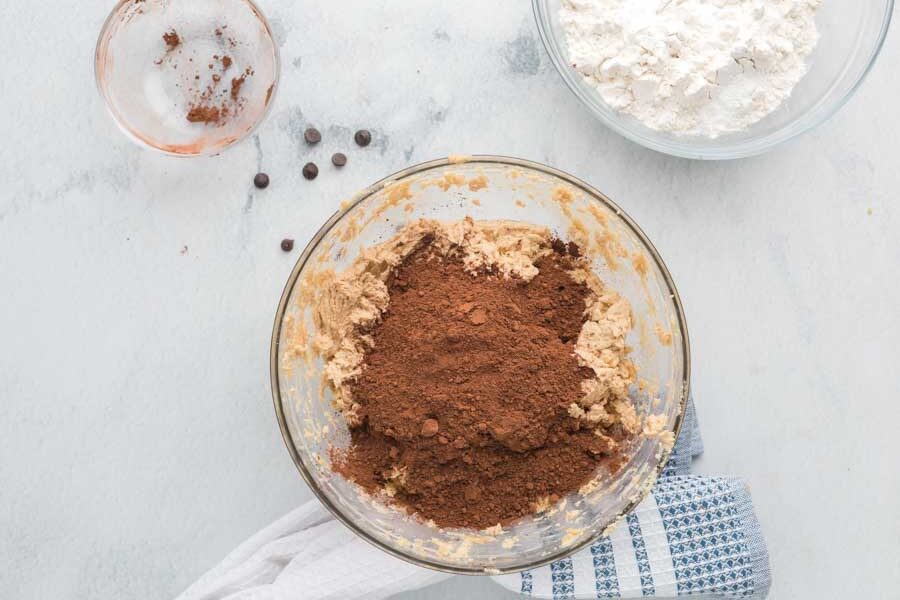 Three kinds of chocolate to give it the richness, all dark chocolate lovers enjoy! Cocoa Powder, Dark Chocolate, and Semi Sweet Chocolate.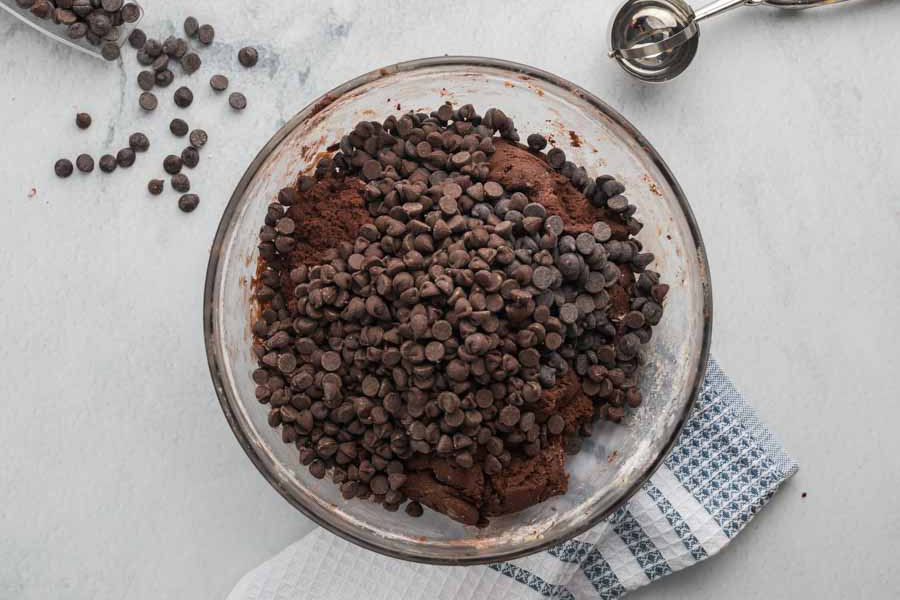 This should do the trick, to have enough chocolate to be rich. The trick is to make sure you don't over bake them, ten minutes in the oven, should be perfect.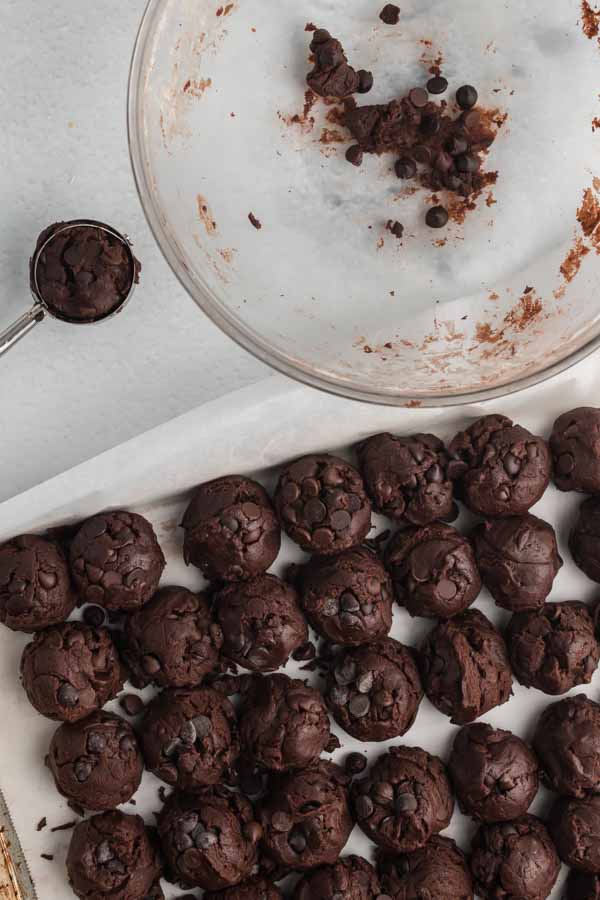 The recipe made 3 1/2 dozen cookies plus one taste sample!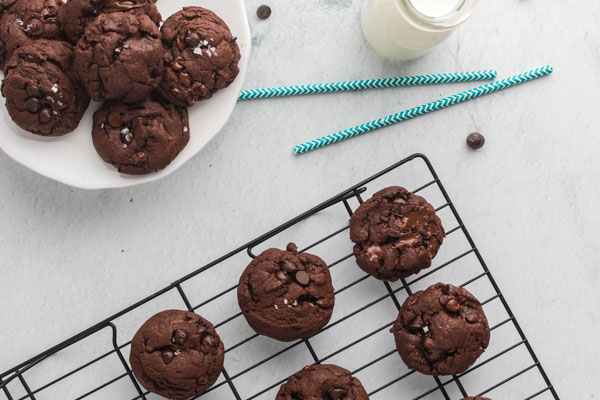 It's wise to cool them before eating, and a fresh glasses of milk goes perfectly with them! Fill up your cookie container, and you have a new stash that is welcome to be found in the house!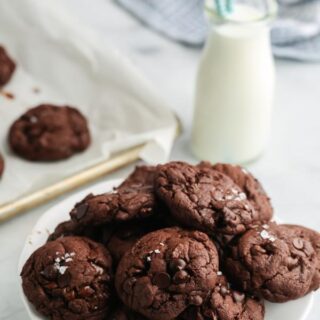 Rich Chocolate Chocolate Cookies
Find your dark chocolate stash in this rich chocolate chocolate cookie recipe.
Ingredients
1 1/2

cups

salted butter

room temperature

2

cup

Brown sugar

soften

1

cup

White sugar

3

Eggs

1

TBSP

Vanilla

3 1/2

cups

White flour

1

tsp

Baking powder

1 1/2

tsp

Baking soda

1

tsp

Salt

1 1/2

cups

Organic cocoa flour

1 1/2

cups

Hershey's dark chocolate

1 1/2

cups

Hershey's semi sweet chocolate

1

Tbsp

Maldon Sea Salt Flakes
Instructions
Preheat oven to 350° and line cookie sheets with parchment paper.

In a large mixing bowl, blend butter, brown sugar, and white sugar until smooth.

Add the 3 eggs, and the vanilla to the butter and sugar mixture.

In a separate bowl, combine the flour, baking soda, baking powder, salt, and cocoa powder. Add to the creamy mixture.

Mix in the dark and semi sweet chocolate chips.

Roll into balls with either a cookie scoop or a spoon.

Add a few flakes of sea salt on top of each ball.

Bake for 10 mins, cookies will look slightly underbaked.

Let cool on a rack for 5-10 minutes, and then serve.
Notes
If you don't have dark chocolate chips, feel free to substitute with more sewi sweet chips.